This round of giveaways starts with some big fluffy rolags from
Fairy Tale Wool
. This set of rolags has: All naturally dyed romney, merino, rambouillet, alpaca, and mulberry silk.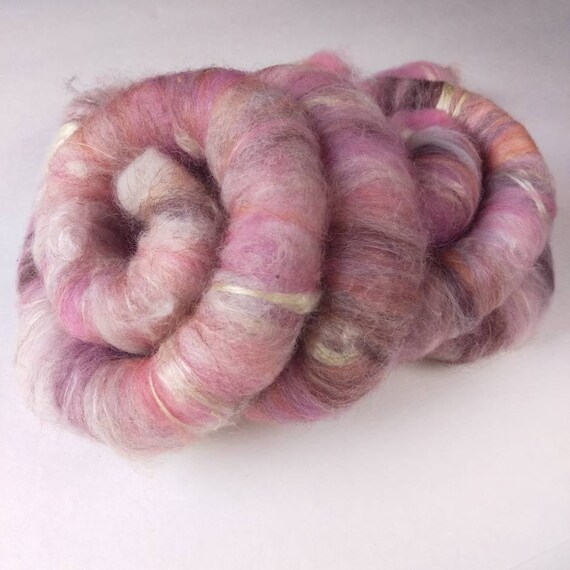 Image from her Etsy shop
To win, head over to
Fairy Tale Wool
and find something wonderful that you just love (if you don't do this entry, then none of your entries will count). Come back here to comment on this post about what you found. In fact, post a link to it!
To get additional entries, share this giveaway on your social media platforms. For each platform, come back here and post a link to your share post.
Make only one post per entry to make things easier for us at headquarters. These first round giveaways will end on April 14th.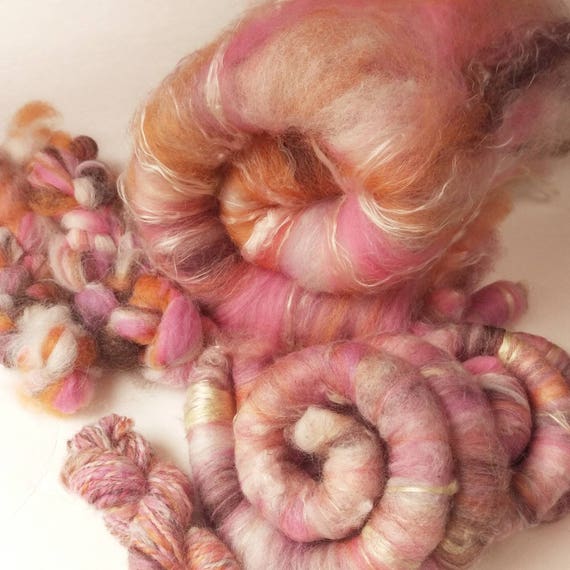 (Pic from her Etsy shop)