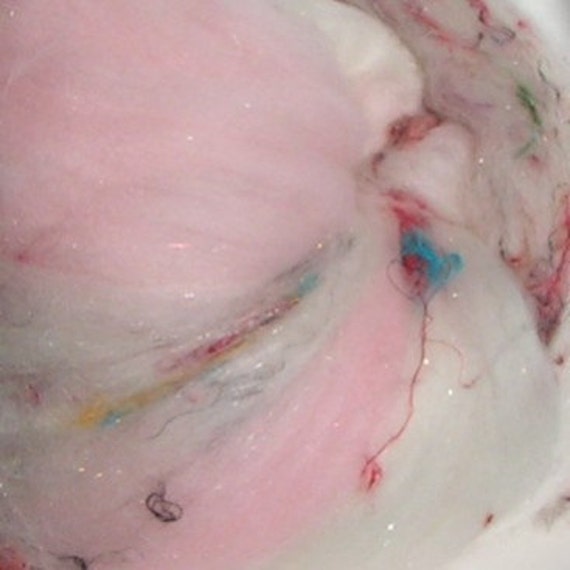 I've got a summer treat for you! The beautiful, sweet silk berry blast art batt from
Natchwoolie!
Taken from the description for this listing:
BERRY BLAST" is our PhatFiber June Ice Cream Social Feature - this will be your favorite flavor - a super soft and beautiful blend of merino with berry bits of recycled silk, shimmering ice and smooth creamy mulberry silk. Pink and White and Berries all over - this is a fun and delicious spin.
Doesn't that sound marvelous? Go ahead and visit
Natchwoolie
and see what else may tickle your tastebuds! While you're there, find something to write about in the comment section below and after you do so, you'll be entered to win this 2 oz batt! Share on other social networks for extra entries!