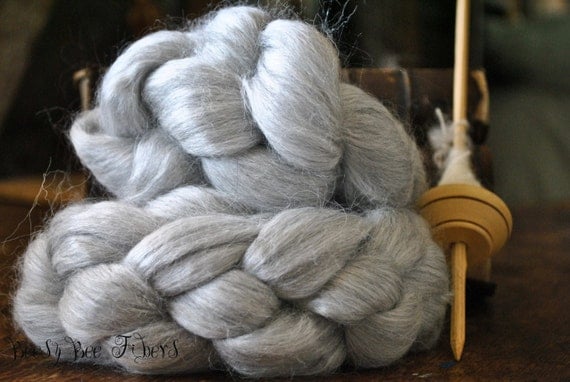 Can we talk luxury for just a moment? I hope everyone gets a chance to experience this glorious Alpaca/silk blend from
Beesybee fibers
! It's just so soft and scrumptious! This is undyed and so the option of dying it, is also enticing!
There are so many beautifully dyed fibers at
Beesy Bee
! I think I might like the heathery over-dyed color ways the best. How about you?
Let us know in the comment section below which is your favorite in the
Beesybee fibers shop
and you will be automatically entered to win this 3.8 oz bundle of decadence! Share with other social networks and be entered again!