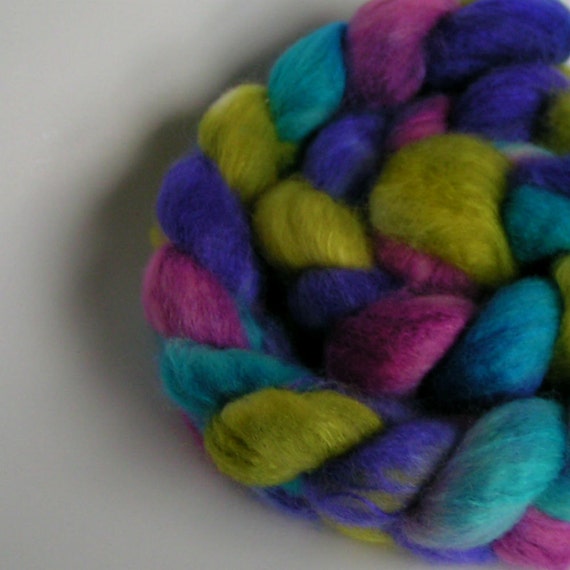 I am totally feeling these colors right now!! It's those rich magentas, turquoises, electric blues and lime greens that get me thinking of far off tropical places- like Belize! This is the beautiful offering from
Wooliebullie
for our giveaway today!
Wooliebullie
does turquoise so well! Raw Turquoise is my absolute favorite
WoolieBullie
color! If you like greens, I highly recommend it!
If you would like to be entered to win this roving giveaway, please visit
WoolieBullie
today, find something you love, and write about it in the comments section below. I will count your sharing on other social networks as extra entries, so please feel free to spread the word!